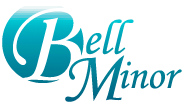 On every third Saturday afternoon, a group will visit the residents of the Bell Minor Nursing Home and sing songs for the residents.  This group is not exclusively from our church, but we have been joining them for years.
The group will supply you with song books so all you have to bring is your voice.  If you play an instrument, there is room there too!
This is also a favorite visit for our Pathfinder and Adventurer Clubs as the residents always enjoy seeing the kids sing.